I smile.
I share these moments with you.
Enjoy.
I spied this sassy little oxblood clutch in the dollar bin at the Salvation Army. In case you haven't noticed, I sort of have a thing for clutches. They make me happy. This clutch made me very happy because not only was it only a dollar, but it's signed by it's designer, Ruth Saltz, whose pieces are highly collectable. The moral of this story? Do not ignore the dollar bins at the thrift. The end.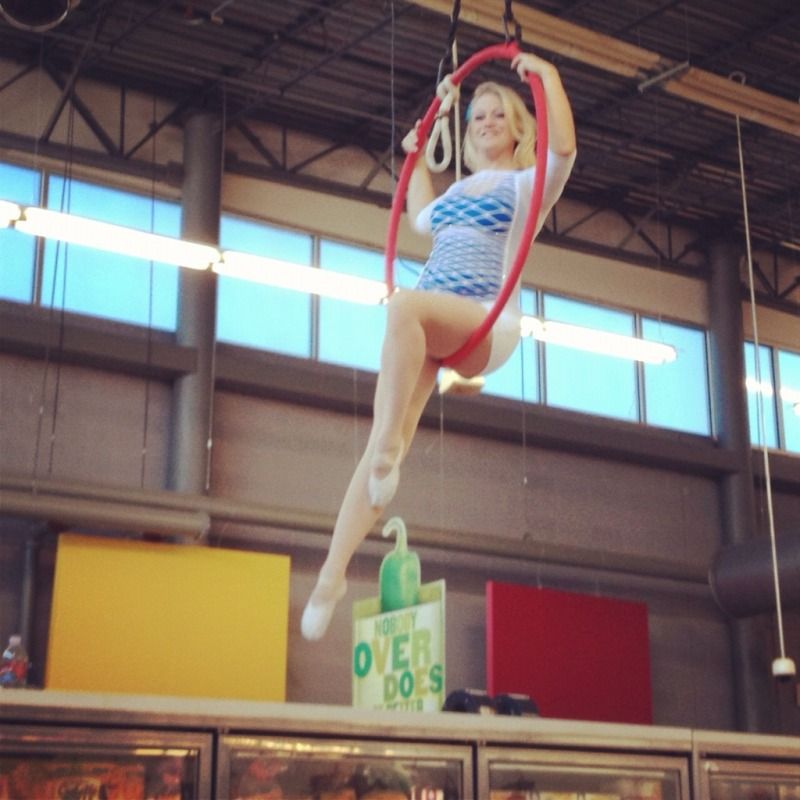 This happened in my supermarket last weekend. I believe there was some connection to the hatch green chili festival they were hosting. Hatch green chilis are a BIG DEAL here in Texas. I do not know why this is. But I was into it.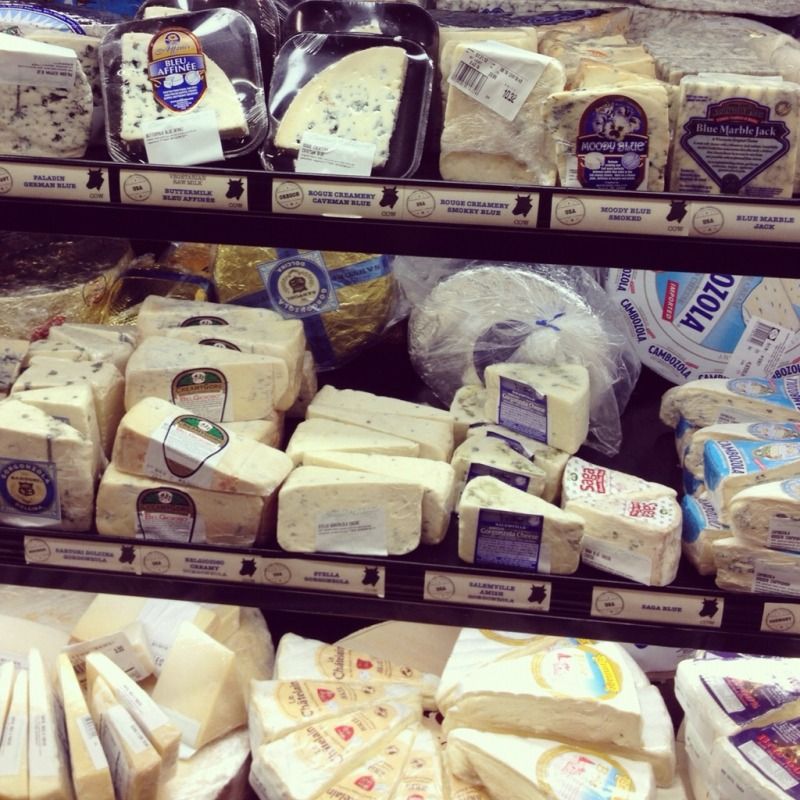 Among the recesses of my brain exists a list of foods I swore I would never lean to like. This includes olives, capers, brussel sprouts, cauliflower, and blue cheese. Somehow, in the past few months, I've learned to like all of them. I'm sort of obsessed by blue cheese now, actually. It's a problem.
Also thrifted this week: These two vintage cheerleader megaphones for $3. I couldn't help myself.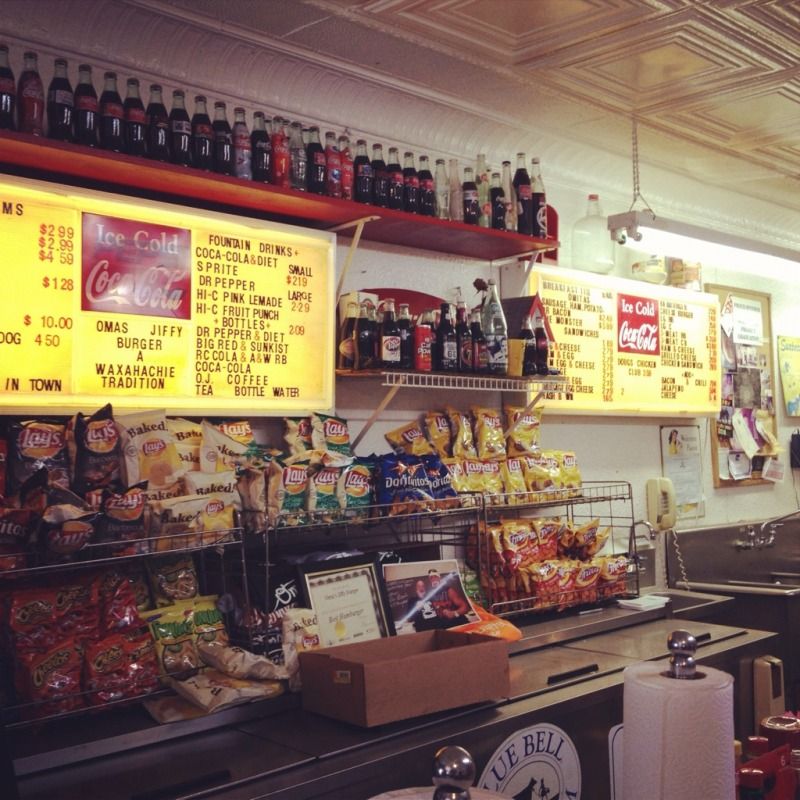 So this is
Oma's Jiffy Burger
, a little hole-in-the-wall burger joint down in Waxahachie. It was in this little burger joint that I ate one of THE BEST burgers in my life. Truthfully, I could have eaten a dozen of them, but I restrained myself because I am a lady.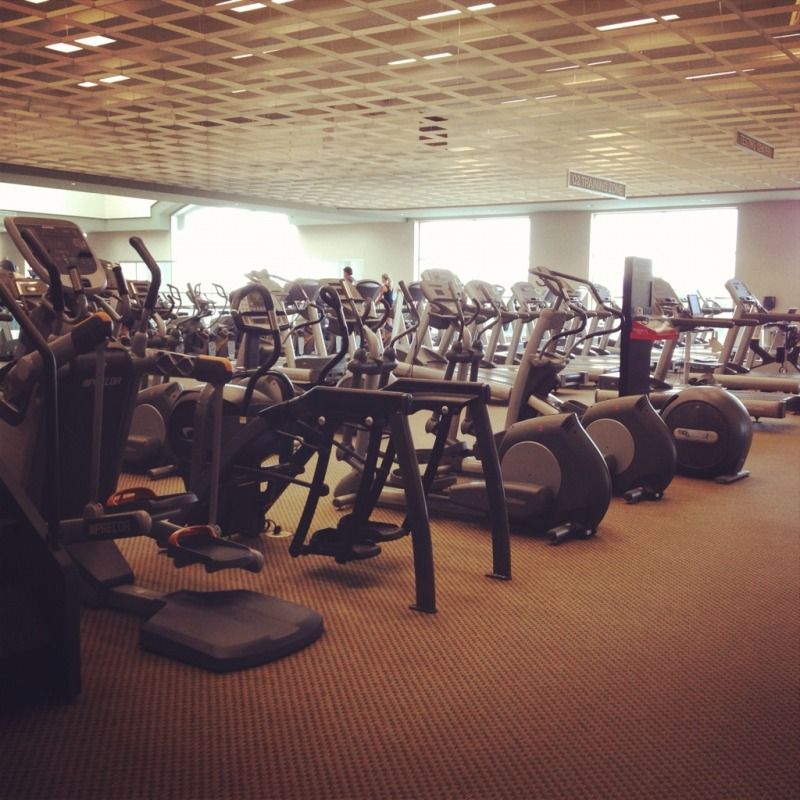 On Saturday night I found myself without plans and decided to put in a run at the gym. I never thought I'd be the type to hit the gym on a Saturday night. It was surprisingly peaceful, and I don't think I've ever had such a fulfilling run before. So it looks like the gym and I will have a hot date every Saturday night from now on. I think we'll be very happy together.
What are some things that make you smile this week?
Share your smiles in the comments!
(All photos found on Instagram: @dresscourage)