And I share those moment with you.
Enjoy.
Spring came to north Dallas this week, and you'd better believe I am thrilled. Although I love my cozy winter clothes, I'm happy to shake them off for sundresses and sandals.
Yesterday my husband, kids and I piled into our car for a road trip out to College Station to catch a baseball game between Texas A&M and Holy Cross, my husband's alma mater. Though the game was exciting - Holy Cross won! - watching the fans was even more entertaining. I've never seen such enthusiastic synchronized cheering in my life.
While in College Station, we also stopped by a legendary bar called
Dixie Chicken
. It smelled like feet.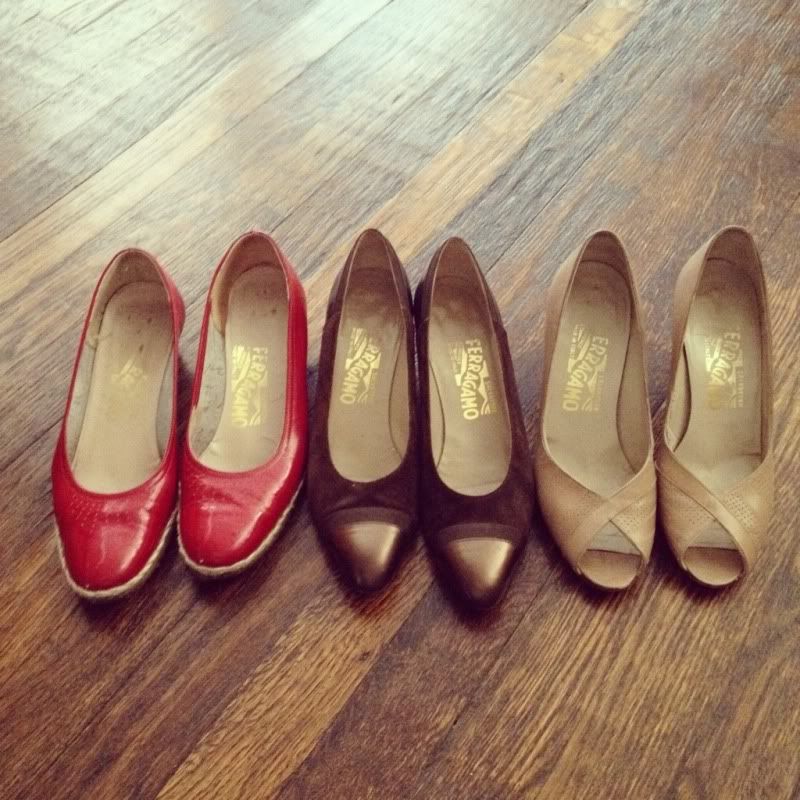 This week I thrifted three pairs of Ferragamo's. They are, by far, the most comfortable shoes I've ever worn. I'm especially partial to the brown suede pumps with the bronze cap toes - can't wait to wear them!
I approved the final proof of my book this week, and the first shipment of books is due to arrive at my house later this week. To celebrate, I went out for margaritas and Tex-Mex. Not pictured: the margarita...because I drank it as soon as it hit the table. It was that good.
Now it's your turn.
What were the best parts of your week? Leave a comment and share your smiles.
All photos taken with Instagram: dresscourage