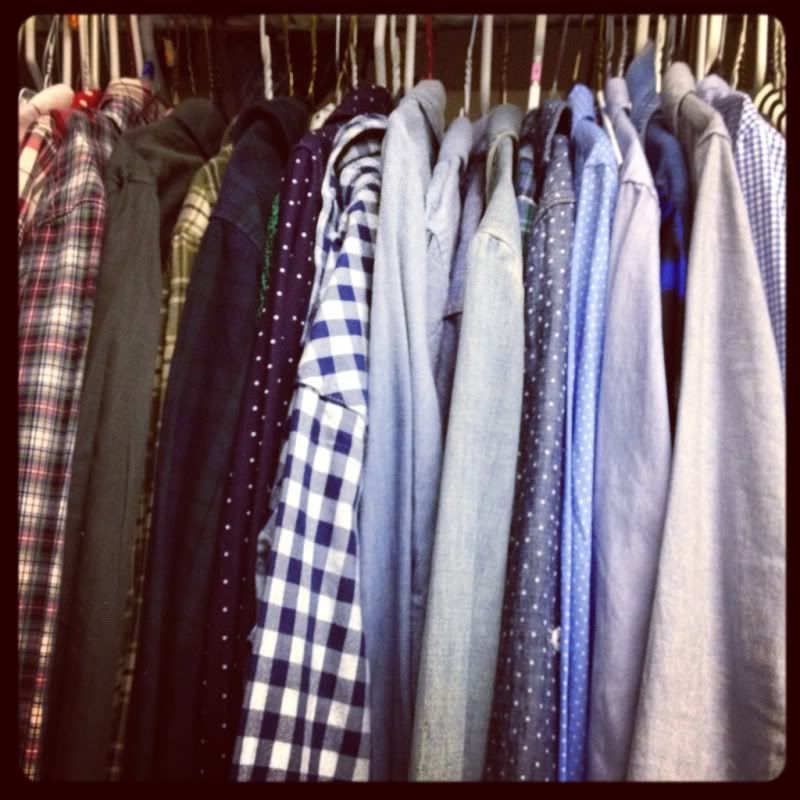 With a brand new year comes a brand new chance to be my most stylish self. At 37, I already have a pretty clear idea of what silhouettes work for me, and what trends are most comfortable to who I am and the lifestyle I lead. I'll never be the woman to wear six-inch stilettos, or floor-sweeping skirts, or thigh-high boots. So I've been working on a list of simple way to be my most stylish without making a major commitment.

Let my clothes motivate me: No mater what my goals are for the year in regards to fashion, a little style incentive will definitely encourage me to take more risks and try new trends. This not only includes purchasing pieces that are a bit outside my comfort zone, but also actually wearing the clothes I do own and forgoing saving them for special occasions.
Branch out: Not every day can involve taking a fashion risk, but why not step outside my comfort zone in just one or two ways? Bold floral pants, athletic notes, and bright pink suits are fashion trends predicted to break out in 2012. Thrifting makes it easy to experiment with new silhouettes without breaking the bank.
Stop impulse shopping: Too often I have been tempted to purchase something pretty, shiny or sparkly, only to realize upon arriving home that it is impractical, out of my budget, or not flattering to my body. Doing so is a complete waste of money, even if it only cost a few dollars at a thrift store.
Purge, reevaluate, and organize: It's time for a "take no prisoners" approach to editing my closet. If I haven't worn it in a year, or it doesn't fit, the piece is to be donated to my local Goodwill or Salvation Army. End of story. An organized closet will make it easier for me to see what I own and wear pieces that might otherwise have been neglected.
Get inspired: Image-centric sites such as Pinterest, Instagram (or Extragram on your PC or Mac), and Pose are the easiest way to get beauty, fashion, and even design inspiration. Magazines and catalogs such as that from J Crew, and the Madewell look book, are other great resources for outfit ideas.
Learn something new: I have the most fun, and feel the most energized, when doing research for my Thrifting 101 posts. Learning about the history of fashion or the life of a designer helps me understand the inspiration behind what is popular today. For a list of books regarding vintage, this post might help.
Splurge on some fantastic underthings: 2011 was the year I went for my first bra fitting and learned how important the correct size undergarments are. I also learned that a high-quality bra isn't cheap, and that you truly do get what you pay for. In the coming year I hope to expand my lingerie wardrobe with bras that are pretty as well as functional.
Have more fun! The biggest lesson I took from 2011 is that fashion is meant to be fun. Wearing sequins casually, piling on the costume jewelry, and throwing a vintage fur over jeans lets me face the world with a smile on my face.
What are your style resolutions for 2012?