On Sundays I review the past week and
I Smile
. I share these moments with you.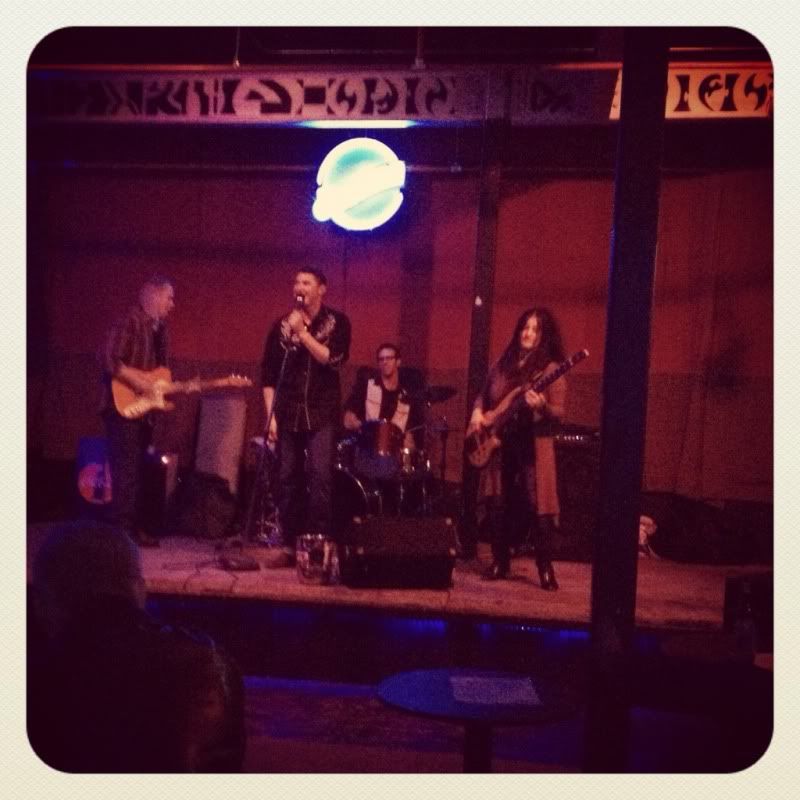 I'm spending this weekend in Austin, visiting with
Grechen
and planning the
Texas Style Council Conference
with
Indiana
. On my first night here, I walked down to 6th Street for a shot of whiskey and blues in a a tiny dark bar. There was also the best guacamole I've ever eaten, a barrage of stoned hipsters playing banjoes on the sidewalk, and a near-collision with a drunk girl who almost threw up on me - a totally average night on 6th Street, I was told.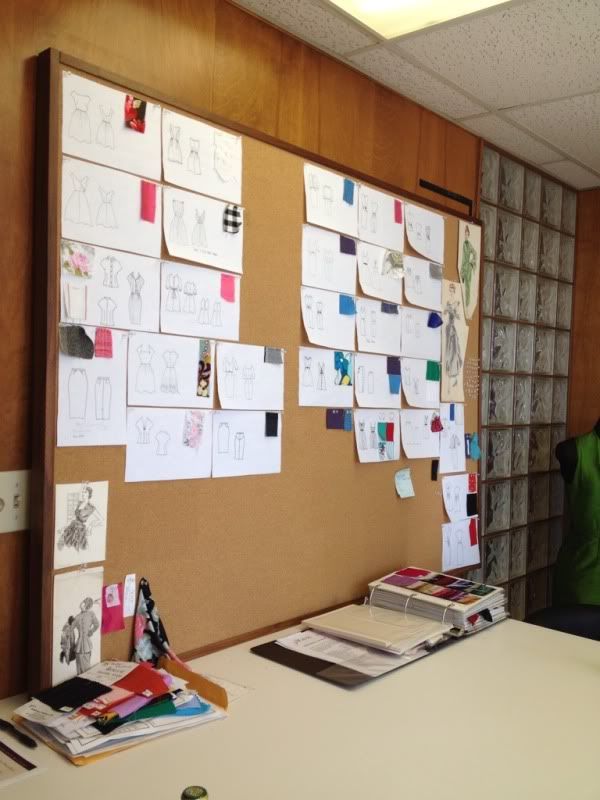 While here in Austin I had the opportunity to meet Theresa of
Tess Dress
. I've never meet with a designer before and I really enjoyed taking a behind-the-scenes tour of her studio, seeing sketches of her spring line, and talking about our shared love of vintage clothing. Theresa was knowledgeable and a real joy to meet. I'm looking forward to working with her in the future!
Yesterday my friend Grechen took me to one of her favorite stores,
Moss
. Moss is an upscale consignment store, offering things like Christian Louboutain shoes and Prada bags and Moschino sequin and lace encrusted blazers and this absolutely amazeballs Chanel bolero that, at $1250, was a teensy bit out of my budget.
Also spied in Austin: Neon trimmed bags from Theyskens Theory at Barneys.
Do want
.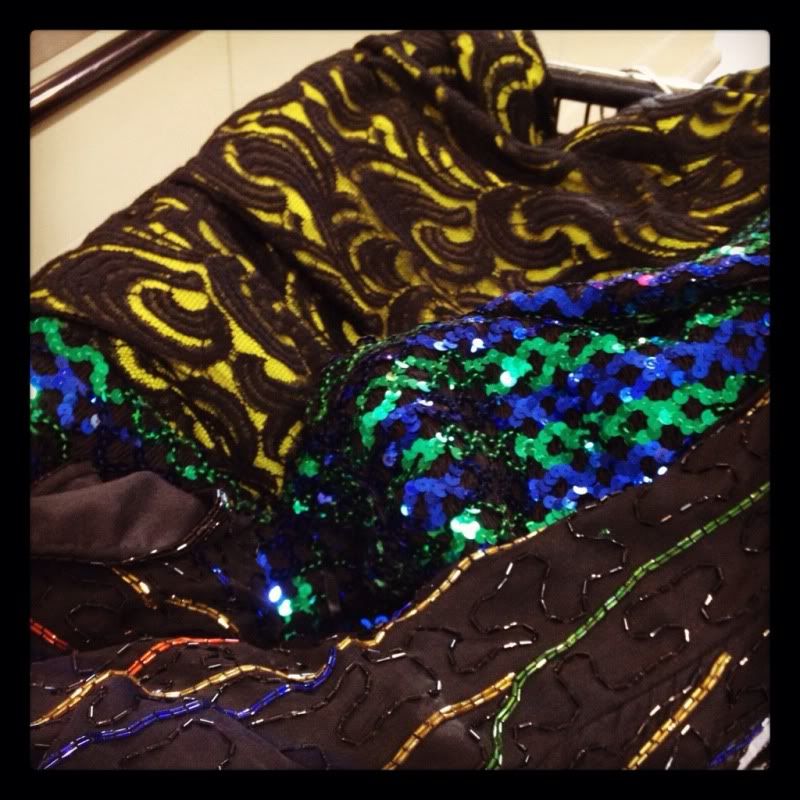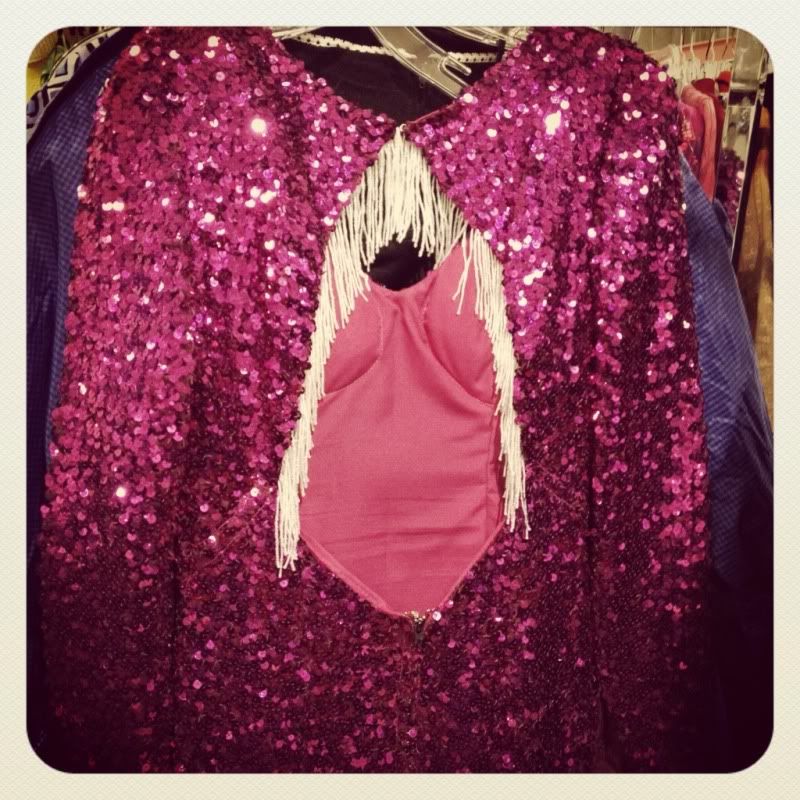 This week in thrifting, I hit the sequin motherload. While I was entranced by the floor-grazing pink sequin evening gown shown above, I decided to leave it behind, as I participate in few occasions that call for a floor-grazing pink sequin evening gown. It was pretty fantastic though.
Now it's your turn: What are some things that made you smile this week?
Grab my button
(created by Kate of
Kate The Geek
- HUGE THANKS to Kate!) and blog about your Sunday smiles; share your weekly smiles in the comments; or smile just because it makes you feel good.
As I'm scrubbing paint of my dining room table, catch up on everything from Dress With Courage this week:
This week my post on my perfect weight was included in The Beheld's
Beauty Blogophere
of the week. Big thanks to Autum for the feature!
Thank you for supporting me by following my blog, continuing to leave thoughtful and introspective comments, and dropping by every day.
I am so appreciative that you are here.
If you're visiting my blog for the first time, think about following me through Google Friend Connect, and tweeting with me on Twitter (@dresscourage). You can also follow me on Pinterest and Instagram under Dresscourage and on
Facebook
.