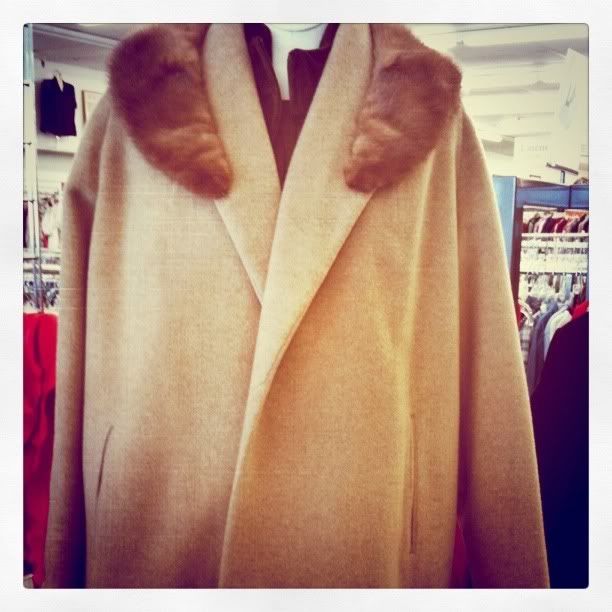 I am not particularly fond of cold weather. Snowy days don't make me yearn for horse-drawn sleigh rides. A chilly bite in the air doesn't encourage me to hum Christmas tunes or crave long hikes through glistening forests in Sorel boots. No, snowy days make me want to burrow deeper into my nest of blankets on the couch and whine about being cold while wistfully recall this year's blistering hot summer of one hundred degree plus temperatures. And cold temperatures make me crave thrifted Nordic print sweaters, flannel shirts and plush cashmere coats like the one above.

Winter is my most favorite season to dress for and my least favorite to shop for. Why? Winter clothes are expensive. The cold, blustery temperatures require not only more accessories, such as scarves and gloves, but serious investment in high-ticket items like boots and coats. Thankfully, thrifting for a winter coat is a great way to both save money and survive winter stylishly. A thrifted, vintage coat not only costs 50-80% less than a brand new version, but is also much more solidly constructed than coats sold in fast fashion stores today. Vintage coats are frequently made from 100% wool or cashmere, as compared to today's polyester blends. They're available in a huge array of styles, from classic 1960's swing coats to 1970's trench coats and 1990's down puffer jackets. And buying secondhand also helps the environment by reducing waste.

Ready to thrift for a winter coat? Here are some helpful tips:

Try on before buying: Vintage coats tend to be much more narrow across the shoulders and back than today's versions. It is imperative that you try on a coat before buying. Don't forget to consider what you'll be wearing underneath the coat as well. A thick, chunky sweater will only add more bulk.
Notice sleeve length: Vintage coats often had bracelet-length sleeves, which might prove impractical if you live in an extremely cold climate.
Examine the lining: Older coats were often lined in silk, which is especially prone to tears and other damage. The cost of repairing or replacing a lining might be more than what you paid for the coat in the first place.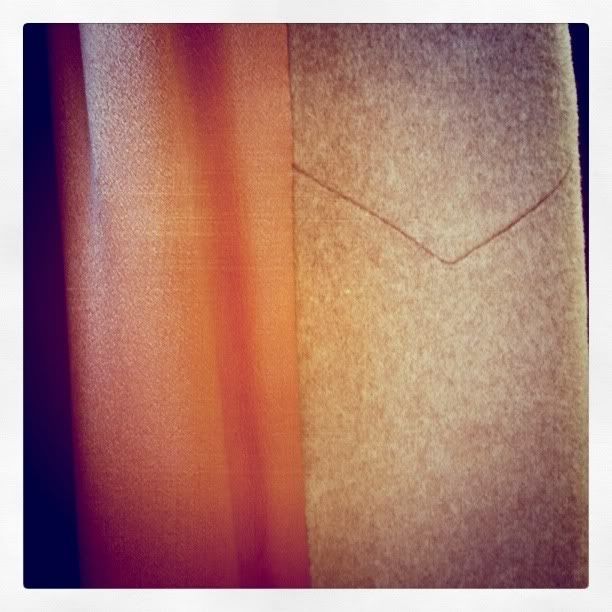 Silk lining on a vintage 1960's cashmere coat
Check for damage: Examine the coat closely for moth holes, tears, stains, pulls in knit collars and cuffs, missing buttons and damaged zippers, and loose threads along seams. Heavy coats also tend to hold onto odors easily, but most can be removed through dry cleaning.
Consider what you need in a coat before purchasing: Do you prefer patch pockets, slanted pockets, inside pockets or no pockets? Are you looking for wool, cashmere, a wool/polyester blend or Thinsulate lining? Does your coat need a hood? Would you prefer a full-length coat or a shorter, sportier version? All of these demands should be accounted for in your search. Don't settle for anything less than what you're looking for.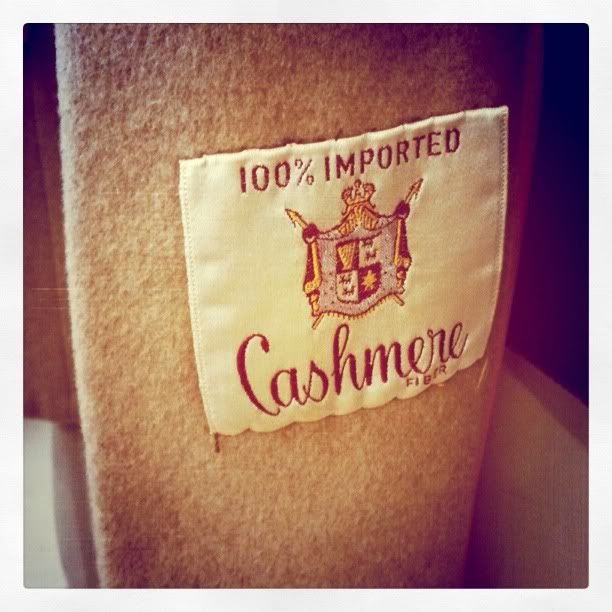 Have you thrifted a winter coat? Share your own tips and advice in the comments!