There is no doubt that regional influences play a role in determining how one chooses to get dressed. This week's Fashion Beauty Friend Friday questions explore how much location influences personal style.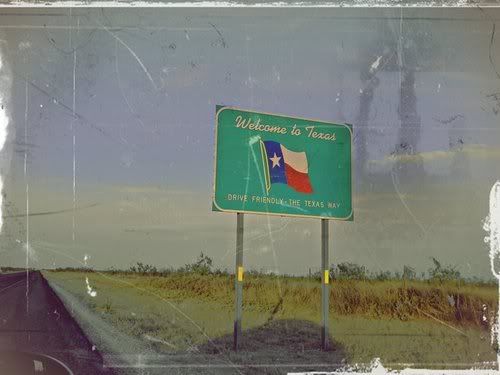 1. What part of the world do you blog from? (feel free to be as specific or as vague as you are comfortable with.)
I blog from McKinney, Texas, a northern suburb of Dallas. I've lived in McKinney for just over a year, having relocated...well, what feels like everywhere. I've relocated eight times since getting married in 1999, and have lived in Queens, Albany, Long Island, and Brooklyn, New York; Alpharetta, Georgia (outside of Atlanta;) Des Moines, Iowa; and Plano, Texas. If ANYONE needs tips on packing and moving, I am your girl.
2. If you had to describe the overall mode of dress for where you live what would you say?
It's cliche to believe that Texas style is about cowboy boots, western wear and glitzy belt buckles. Here in McKinney, you see a lot of what I dub "Texas soccer mom chic:" Designer denim; logo bags; rhinestones on jeans, shirts and flip-flops; Nike workout gear in public; blonde hair; fake tans and polished make-up. Which is essentially the same as what you'd see in any upper middle-class suburb.
Closer to Dallas there's both a stronger high-end influence (pricey heels and classic, polished attire; bold color-blocking) as well as a hipster vibe in the form of tattoos, mixed prints, vintage clothes, and colored denim. Accessories in the form of bold, stacked jewelry and vintage and designer bags are evident. Western wear
does
exist, but mainly in Fort Worth and cities to the north, eat and west of the metroplex.
3. Do you fit in with the status quo around you or do you break the mold?
I definitely buck the status quo. While I'm a stay-at-home mom to three, there is
no question
that I stand out at the supermarket or while picking my kids up from school. I am the girl who wears sequins and heels to my kids' taekwando practice. Sartorially, I feel much more comfortable in Dallas, where individuality is prized and appreciated.
4. If you have lived or traveled to another part of the country/world did your clothing choices evolve?
When I lived in Iowa, it was evident that very little attention was paid to fashion and appearance. Women barely wear make-up and are unconcerned with being fashion-forward. People dress for function, especially in the winter, when temperatures hover in the teens for months. When I was an Iowan, I stuck to a uniform of jeans, crewneck sweaters, tee shirts, Uggs and ballet flats. Skirts and dresses were a rarity.
When I lived in NYC, streamlined, simple silhouettes were prized. Clothes are much more minimal than here in Texas, with statement jewelry playing a central role over embellished clothes. When I was a NYC resident, I wore much less color, but I was extremely fashion conscious.
5. If you had to describe your style by naming a specific city, what would you be?
This is a hard question to answer! Honestly, I'd say I was downtown Dallas, which is probably why I feel the most comfortable there. I love my vintage and thrifted clothes, and I love my higher-end designer things as well. My tattoos and bright hair are normative. I just fit.
As usual, I'd love to hear your answers to any and all of these questions in the comments! :)
Fashion Beauty Friend Friday was created by Katy Rose of Modly Chic. Become a member at the Fashion Beauty Friend Friday Google Group to join in the discussion!